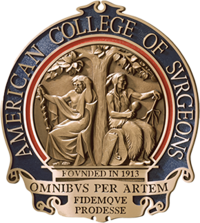 In March 1987, Dr. Bradford C. Roberg, MD recited ACS's fellowship pledge, swearing to uphold the institution's regulations and principles.  In doing so, he vowed a commitment to operate his practice under the College's Code of Professional Conduct, a set of board-approved responsibilities.  Notions of the Code include, but are not limited to:
Serving as reliable advocates for patient needs

Resolving and refuting personal conflicts of interest that may affect patient care

Providing high quality surgical services and care

Participating in evolving educational programs regarding professionalism

Educating the public about topics within their line of expertise

Maintaining commitments to scientific knowledge, research and personal fitness
The seasoned Aesthetic Surgeon actively upholds ACS's Code of Professional Conduct over 30 years on.  He particularly honors the Code's influence to engaging in a lifelong partnership with learning. Seeking and securing knowledge on the exponentially advancing technologies and practices within the surgical sphere is both a personal and professional responsibility.
The addiction disease has run rampant across the United States, developing into what medical experts and physicians are acknowledging as an epidemic.  Patient representation is imperative in order to fight back against this affliction, according to Dr. Bradford C. Roberg, MD. The American Society of Addiction Medicine shares this belief.  AMSAM represents a community of over 5,500 physicians and healthcare providers. All represented doctors and clinicians swear a commitment to:
Improving patient access to and quality of addiction treatment

Acting as public educators regarding addiction and related matters

Contributing to research and addiction prevention efforts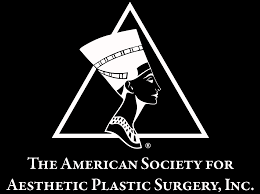 Dr. Bradford C. Roberg, MD is validated by the professional network of the American Society for Aesthetic Surgery.  ASAPS is the nation's leading organization in recognizing and representing aesthetic surgeons. The organization examines an aesthetic surgeon's dedication to the art and science of aesthetic surgery and medicine.  ASAPS regularly sponsors scientific meetings for qualified, board-certified aesthetic surgeons. The meetings are designed for:
Discussing the latest technological and practical advances in cosmetic surgery

Collecting data on cosmetic surgery

Publishing annual statistical and research data

Contributing to clinical and scientific studies in aesthetic surgery
Established in 1967, the American Society for Aesthetic Surgery serves to assist consumers in:
Making informed decisions regarding cosmetic surgical procedures

Obtaining up-to-date knowledge on medicine in aesthetic surgery

Connecting with qualified and highly-specialized aesthetic surgeons
Dr. Bradford C. Roberg, MD's Aesthetic Surgery practice is recognized by ASAPS.